About the Doctor
Dr. Kevin Jovanovic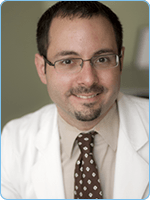 Dr. Kevin Jovanovic is board certified in Obstetrics and Gynecology. He completed four years of training at Yale University School of Medicine in New Haven, CT, where he helped run the Yale University Women's Center; it serves over 35,000 patients a year.
Trained in the newest and most advanced laparoscopy and hysteroscopy surgical techniques, Dr. Jovanovic has received Yale University's Outstanding Laparoscopic Surgeon Award for 2004. He has been exceptionally trained in high risk obstetrics, infertility, chronic pelvic pain and urogynecology. In addition, he has received extensive post graduate training in Cosmetic Surgery including Tumescent Liposuction, Botox/Filler, laser hair and vein removal, and sclerotherapy. He has completed the prestigious Laser Vaginal Rejuvenation Institute fellowship in Beverly Hills, California with Dr. David Matlock. He has founded the Laser Vaginal Rejuvenation Institute of New York City.
He has received the 2006 Top Plastic Surgeons Award in the field of cosmetic surgery. He was recently appointed as an Associate Professor of Ob/Gyn at Lenox Hill Hospital.
He attended the Bronx High School of Science in Bronx, NY, then graduated with honors from Duke University in Durham, NC and the Albert Einstein College of Medicine in Bronx, NY.
Publications:
Technical Considerations Regarding Lipsuction of the Mons Pubis, The American Journal of Cosmetic Surgery, Volume 29, Number 1, 2012.
Patient Perceptions of Cosmetogynecology, The American Journal of Cosmetic Surgery, Volume 28, Number 3, September 2011.
Individual Dose Response of Insulin Resistance to Estrogen Therapy, Journal of Reproductive Medicine August 2007, 52(8), 667-669
Is cervicovaginal β-human chorionic gonadotropin a predictor of successful induction of labor at term?, Obstetrics and Gynecology, Volume 95, Issue 4, Supplement 1, April 2000, Pages S10-S11